My experience at WordCamp Torrelodones
There is something about the WordPress Spanish community that makes everything more fun and exciting. As I made my way to WordCamp Torrelodones, another participant was looking to share a Cabify (Spain's version of Uber.) We shared a chat group with lots of jokes about the weather and luggage. Probably what surprised me most was the warm welcome I received from everyone I talked to – lots of hugs and kisses all around. The Spanish people are truly a friendly and welcoming bunch.
After arriving at the hotel, I walked to the venue and helped with the setup. Even though, that was the intention, there were so many volunteers that the set up lasted no more than 2 hours.
That evening the schedule called for the speakers, volunteers and sponsors dinner. At first glance, I was struck by the genuine warmth of the community. I received more hugs and kisses, ate lots of delicious food (maybe too much for my own good), and enjoyed drinks with fellow attendees. We shared or stories, our love for WordPress, and discussed new projects we'd like to implement in the community.
The WordCamp
On Saturday morning, Ana Cirujano led the inauguration with her amazing team of organizers and volunteers. I was thrilled to see that we had a 93.8% attendance rate. Although I attended several talks, I focused on everything SEO related, like "El E.E.A.T. me come toda la marca" (which roughly translates to "Google's E.E.A.T. is eating all my brand"), presented by Lucia y el SEO. Her talk was both informative and hilarious, and she presented it with exceptional style and clarity. Wajari Velazques' "Pesadilla en la cocina – Mejora tus guisos y el SEO con Search Console" y "Tu cerebro te traiciona – los sesgos explotados por el marketing" con Pablo Moratinos. I found many of the other talks to be equally enlightening, educational, and energizing.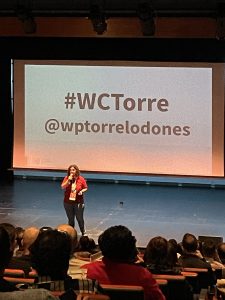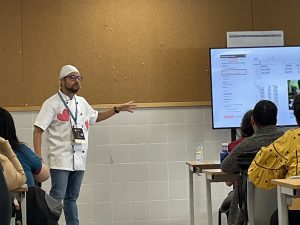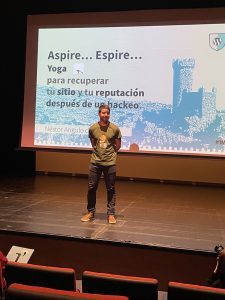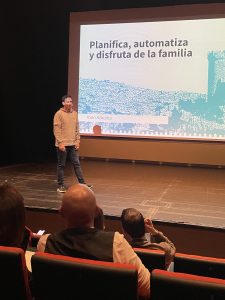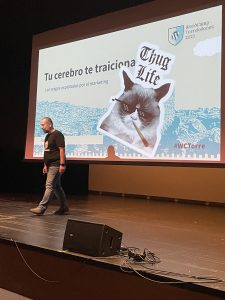 On Sunday, my own talk was approaching, and my anxiety was building. To be honest, I hadn't put much thought into it when Ana asked me to speak. But then the new website for wordpress.org/documentation launched and it was the last day of the call for speakers at WordCamp Torrelodones, and I knew I had to apply. I submitted my talk summary in English and promised to present it in Spanish. The language was my stress trigger. After this weekend, not being able to speak better Spanish is an excuse I can no longer give; I just need to work on overcoming my nerves.
I signed up to talk at WordCamp Torrelodones but I also wanted to see my friend Ana and meet two wonderful people in person, Ohia and Wajari, we have been planning WCEU 2023 together since September last year. And made many new friends.
Contributor Day
Sunday's Contributor Day was also intense, with contributors hard at work and fully invested. I took the opportunity to discuss internationalization options for documentation with a team of like-minded individuals. They worked so hard that by the end of the day, my talk was already up (in Spanish).
I am not one to toot my own horn but I was so proud of myself when I got the acceptance email for my talk. And on Sunday, people had nice things to say about me on Twitter, I think I blushed all day.
Attending WordCamp Torrelodones was an incredible and enjoyable experience that left me feeling humbled. The flawless organization and exceptional organizing team were truly remarkable. I departed with a promising start to the second phase of the internationalization of documentation project, made new friends, and returned home with both a heart full of joy and a brain full of ideas. The WordPress Spanish community is truly something special, they make everything more fun and exciting.
Gracias #WCTorre